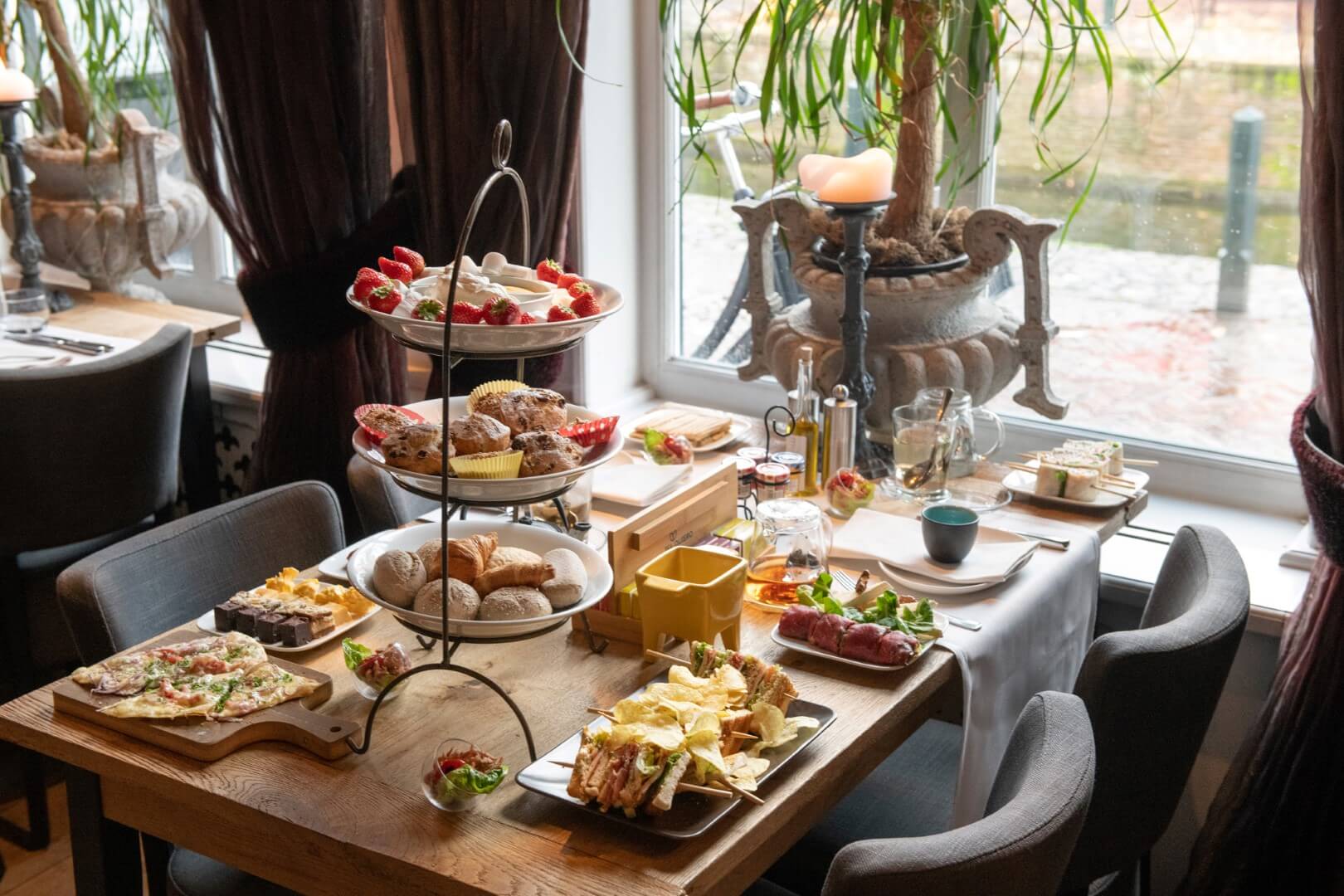 Restaurant-Brasserie
Afternoon high tea
Our luxurious afternoon high tea consists of 16 different delicacies.
All of this is served with your choice of flavour of Tea Quiero or (for the coffee lovers) a cup of black coffee.
Minimum of two persons:
€27,50 per person
Children aged 4 to 12 years EUR 13.75 per person
Children aged 3 and under are free
Please reserve in advance via info@damhotel.nl or by telephone on +31 299 371766.
Make reservation
Scones with marmalade, clotted cream and lemon curd
Muffins
Warm serrano ham and cheese sandwich
Chocolate cake and butter pound cake
Chocolate fondue
Selection of biscuits and bonbons
Macaron
Cup of soup
Strawberries and whipped cream
Club sandwich
Falmmkuchen with bacon and cheese
Cream cheese and salmon wrap
Vitello wrap
Carpaccio rolls with brie
Shrimp cocktail in a small glass
Mini bread rolls, croissants and coffee buns
See more