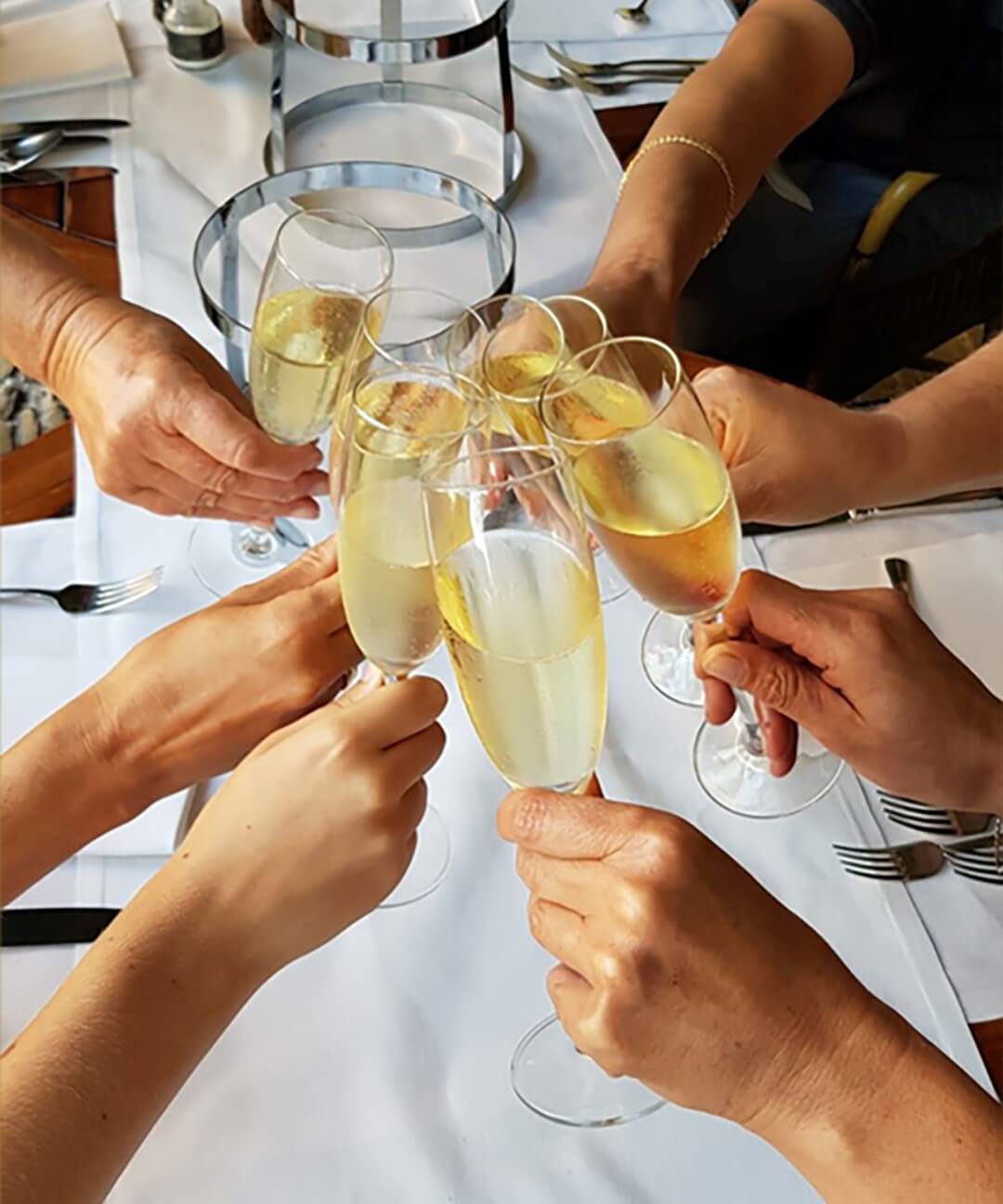 Restaurant-Brasserie
High wine/beer
We serve our royal high wine or high beer with delicious dishes from our kitchens, paired with wines or beers. Upon arrival, you will be greeted with a glass of sparkling wine and an amuse-bouche. We then serve you a five-course meal:
This package includes 4 glasses of wine or beer and an aperitif.
€ 42,50 per person
Minimum of two people, after 12 p.m.
Please reserve in advance via info@damhotel.nl or by telephone on +31 299 371766.
Make reservation
You will be greeted with a glass of sparkling wine and a amuse-bouche
Selection of finger foods
Fish course
Chef's select soup
Meat course
Selection of pastries
See more